Do you love translation more than business and marketing?
That's fair. Getting to use our language skills daily and get paid for it is amazing. But do you ever feel you should be getting better paying clients, you'd like more job satisfaction, and maybe stronger business systems so you feel more confident knowing what to do in different scenarios?
You may view setting up your business the right way and marketing your services as a bit of a slog, a necessary evil. I've been there. Stuck at the planning stage, always on the cusp of changing my business but not quite getting it done. Until I joined a group that broadened my horizons and kept me accountable to my plans. They challenged and supported me and we helped and learned from each other.
Business can be fun! And when you start getting results, better clients and enjoy your work 99% of the time, it's even more fun ;-)
Grow your business with mini-adventures
Think of moving out of your natural habitat (translation & interpreting) as exploring different terrains.
Whether you're an eager globetrotter or armchair travel enthusiast, your next destination doesn't need to be far away. In fact, taking small steps and enjoying the journey makes all the difference between putting off the 'must do marketing' dread and doing the things you need to do to get better clients or different types of work.
Let me take you off the beaten track on regular expeditions and grow your business with mini adventures. If you want the same satisfaction and enjoyment from the business and marketing side of things as you get from your quest for the perfect turn of phrase in your translations, then I invite you to join The Expedition Group.
Banish the guilt at continually putting aside your marketing, following up that quotation you sent (how?) and not knowing what to do next. Instead, accept your next mission and take the suggested next step on your journey to better business habits.
What do you get in the group?
I've got a range of enticing expeditions lined up for you to join, which will all help you grow, realign, or strengthen your business.
Expert guide. You'll get everything you need in the form of a guide. That's me or a visiting expert in a particular field – I don't claim to know everything and will be completing some challenges alongside you.
Mission of the Month. Every month we'll have an expedition to complete with different levels according to your workload. Make rapid progress when you have time to commit and take smaller steps towards your goal when life gets busy.
Training content in the form of videos and/or written guides that cover what to expect so there are no unpleasant surprises and offer a few different routes you can take. Gain from the experience of those who have been there before.
Kit lists to make sure you're fully equipped for the challenge – no expensive branding or survival gear required. We're focusing on accessible, low-risk, high-impact routes.
Q&A call. Every month, we'll have an hour-long Q&A call on Zoom to help get unstuck, brainstorm ideas and give you whatever else you need to move forwards. Progress reports and more.
Feedback on your plans. If you're happy to share, everyone can benefit from this feedback just as you will benefit from seeing suggestions given to others.
Team and community. Slack is our base to regroup, recharge and share stories from your latest adventure. Use this group to spur each other on, celebrate your wins, get help and share resources and ideas.
Accountability. Share your plans and the stops you need to reach on your journey and the group and I will keep you accountable. Motivation guaranteed.
Office hours. When I'm not out on my own adventures with clients and marketing, I'll be checking in Slack. In addition to this, I have 'office hours' on Tuesdays 12-14.00 (London time) when I'll be checking in every week so you can get 'live' answers or maybe even jump on a quick Zoom call.
You choose the pace
Just as in real life, each month you can choose whether to join in the fun and which level of adventure you're ready for: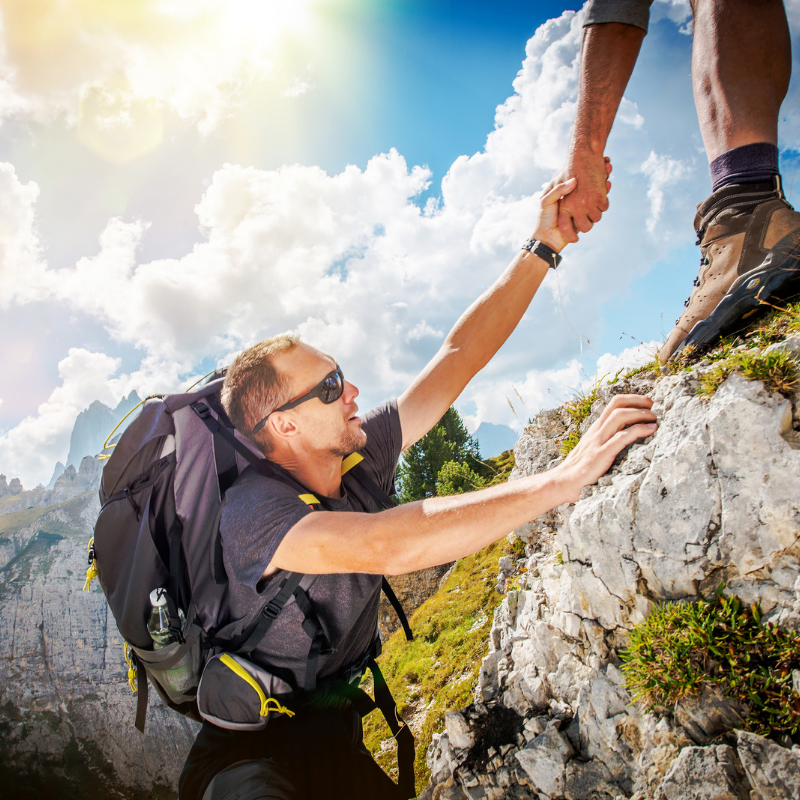 Hike to the Summit
Challenge yourself to venture out of your comfort zone. Let's go all in, pack the sleeping bag and a few essentials for a longer trek. The view is beautiful from the summit, viewing everything you've accomplished!
Choose this option when you're eager to make swift progress towards your goals and get moving.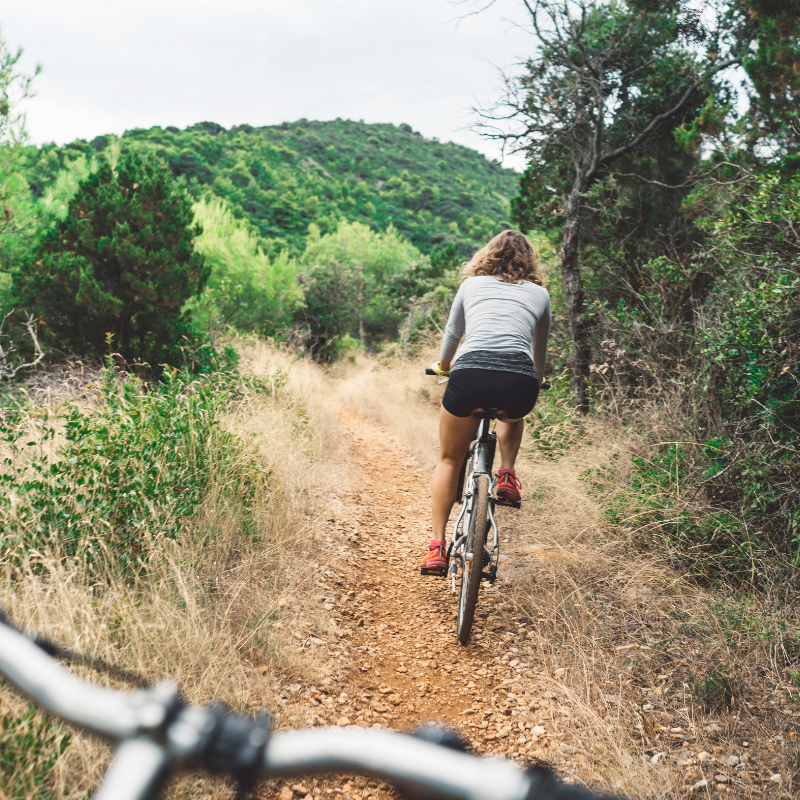 Off the Beaten Track
Less intense but still energetic – pack a picnic and take a day trip heading off the beaten track to explore the local area. Invigorating because you get to see the places most travelling translators don't. And with a team of intrepid explorers cheering you on, you'll make good progress towards your next destination.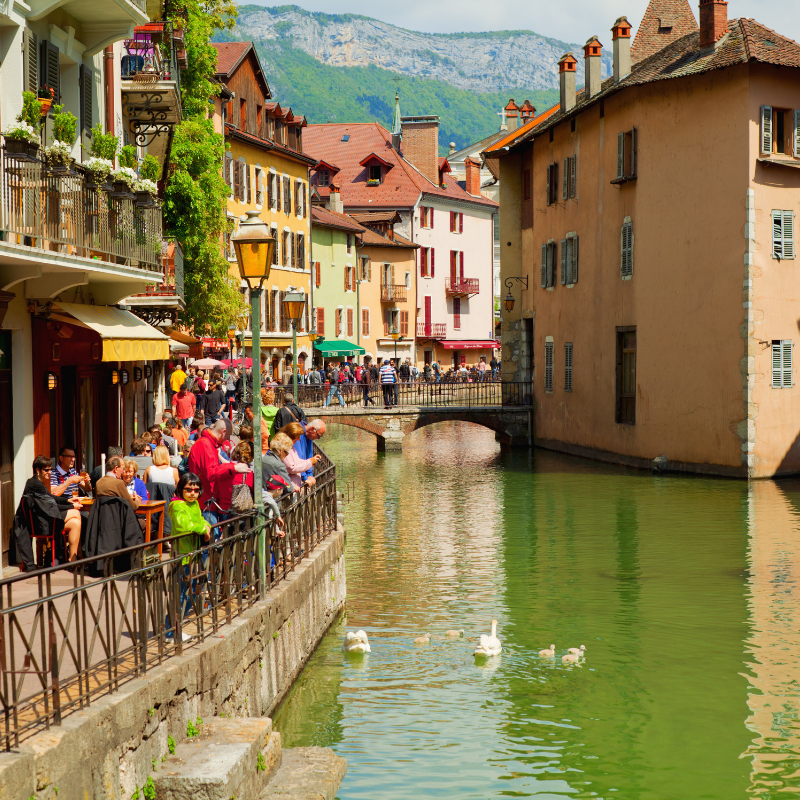 Gentle Stroll
For when you have more client work or lots going on but still want to make progress towards your goals.
This option nudges you forwards to discover new things and still gives you time to sit down and enjoy your surroundings (while sipping a coffee and cake in the scenic old town, for instance).
What adventures await?
A range of expeditions around the theme of business and marketing for translators and interpreters.
One month we might be establishing contact with potential clients as part of a marketing campaign. Another month we can focus on following up, creating client-focused resources, referral packs, online profiles, websites, portfolios, promotion and PR opportunities, pitching, content marketing...
All with the express purpose of getting you greater job satisfaction, better clients, and equipping you with the right kit and tools to tackle those inevitable business surprises that pop up along the way.
Each expedition topic has its own module of content that will naturally expand over time and give you a bank of resources you can refer to as required.
A team for solo business owners
You might enjoy going solo when it comes to life's adventures. But it's always nice to head back to base to regroup, recharge and share stories of your adventures. We all have different skills and experiences and can learn from each other. Some trips might require local knowledge, some will be more fun as a group, in pairs or, if you're highly competitive, a race to the finish line!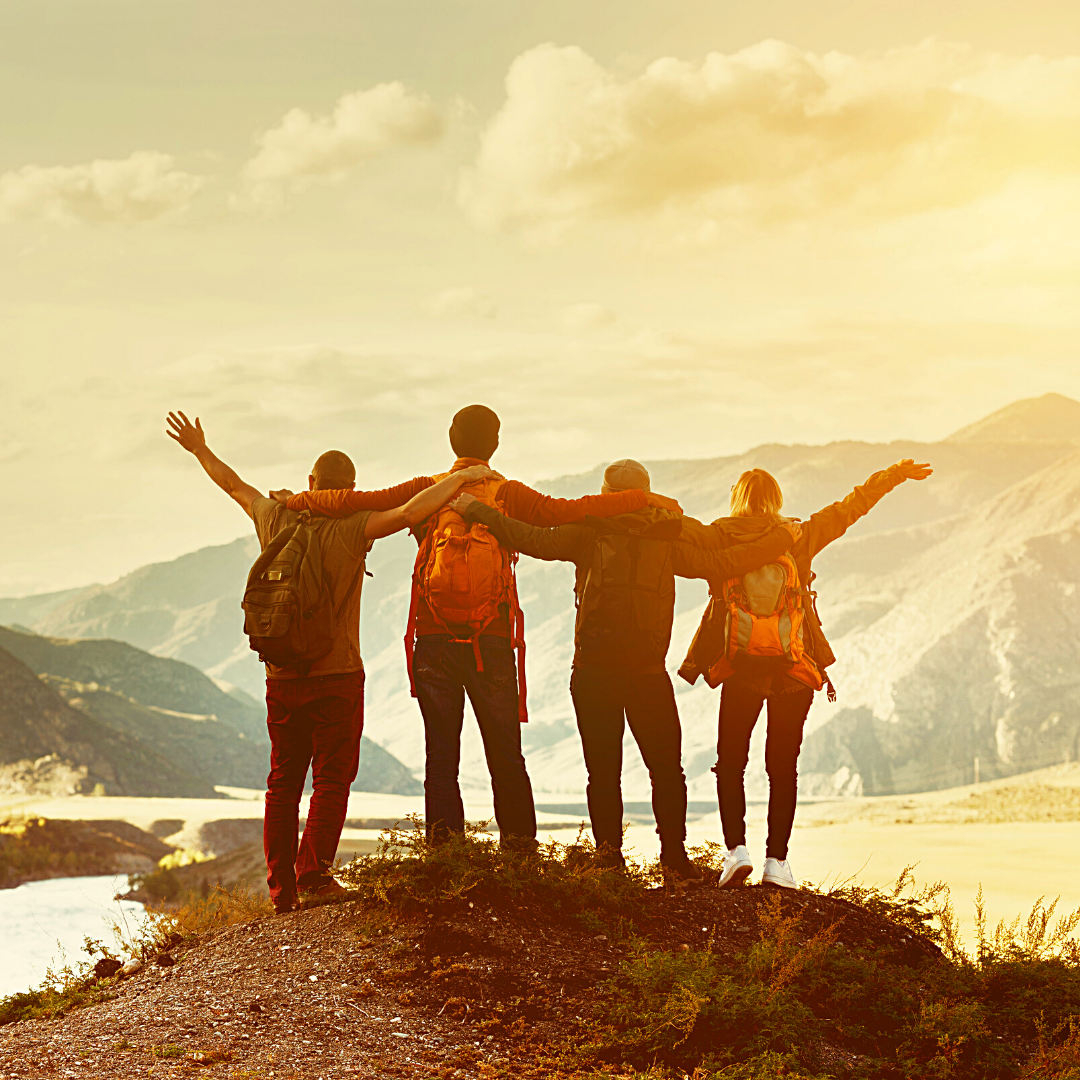 Are you ready?
It's way more fun to head off exploring when you have the support of like-minded individuals and a guide who can show you the best spots and avoid the overcrowded marketplaces and tourist traps.
Discover new ways to keep in touch with existing clients and connections, establish contact with new people, promote your services in a way that feels genuine and right for you. And enjoy these new adventures!
Join The Expedition Group Today
Membership is £37 per month + VAT where applicable.
(There's no contract so you can cancel at any time.)
And enjoy all these benefits
Expert guide to show you exactly how to achieve your next mission.
 Mission of the Month for focus and motivation.
 Training content to present each topic and how to tackle it.
 Kit lists to make sure you're fully equipped. We use what you already have.
 Q&A call every month on Zoom to help get unstuck, brainstorm and report back on progress.
 Feedback on your plans and any marketing you've created.
 Team for community and accountability. Slack is our base to regroup, recharge and share stories from your latest adventure.
Office hours. A guaranteed time to reach me and get a quick response.
A back catalogue of all the previous challenges to refer back to or switch up your mission.




Why a monthly membership?
Setting aside the time every day/week/month/quarter to work on your business is hard when you have client deadlines, family commitments and you want some spare time! However, regular and consistent action builds momentum and gets you where you need to go.
You might love the intensity and support provided by a course but you don't have the time (or cash) to devote to continuously taking courses in various subjects. And yet you want to make progress in your business and have a thirst for learning.
A monthly membership offers content you can digest in bitesize chunks and fit around your workload and lifestyle.
Will I get value from the group even when I've got a packed schedule and can't go for the full hike?
Some months you might go hell for leather and other times you'd prefer to sit back and take in your surroundings. You'll still be part of the team. Seeing other people taking action and discussing their challenges gives you useful intel and you've got all the guides and call recordings to refer back to when you are ready.
I'll provide motivation and nudge you into action where possible but the beauty of a membership group is that there's no end date and you can move at your own pace.
Having a community to ask questions about translation work, check in with a native speaker, or chat about the latest mission is a valuable part of the group. And we'll encourage you to take even a tiny step in the right direction to keep you making the progress you signed up to achieve.
What happens next?
The button below takes you to the payment page – it's just £37 a month (+VAT where applicable) for all the guidance, support, inspiration and encouragement you could wish for. You'll then get an email with all the details.
I can't wait to guide you to your next destination!